Visitor Information
Artists:
Olga Kresin Ballet School
Children's dance factory
Spotlight Dance Center
Kalinka Dance Ensemble of Baltimore (Baltimore, MD)
Brilliant Dance Sport Studio
Theater "Splash"
Studio "Sound of Music"
Academy of international ballet
Natalia Bure (NewYork, NY) - Singer
Vasilisa Seneko - Young actress, model and singer (Princeton, NJ)
Victoria Sukhareva & Artem Starchenko - Musical duet (Washington, DC)
Svetlana Shapiro - Ballet Dancer
Radio Philadelphia 106.5 FM Team
Delicious food from restaurants: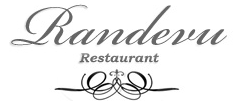 Professional artists and children's groups! Cash bar! Lots of prizes, raffles, awards, and different competitions! Exhibits from local craftsmen and businesses! Face painting, clowns, arts and crafts, pony rides, moon bounce, cotton candy, and popcorn factory!